Nantucket is a storied island off the coast of Cape Cod, Massachusetts. The island's maritime history is legendary. Whaling was at the heart of Nantucket's culture and livelihood until the mid-19th Century. Many of the original islanders were connected to the sea in some way, and all of them lived by it. Spontaneous storms, fog, and strong currents often caught sailors and visitors to the island off-guard. According to the Nantucket Shipwreck Museum (www.nantucketshipwreck.org), some 700 vessels litter the waters surrounding Nantucket Island.
History has not quite faded into the background of Nantucket life. Centuries old buildings still stand and are now inhabited by upscale stores and restaurants. The cobblestone streets and buckled brick sidewalks often lead to seaside pubs where one can linger over a pint of beer or a glass of champagne.
While the glitter of wealth is the hallmark of the summer season, the natural splendor found in Nantucket's windswept beaches, dunes, wildflowers, seal sightings, and cranberry bogs, hardly goes unnoticed. First-time visitors will inevitably feel pulled back to "the little grey island," as is evident by the generations of vacationers who return year after year.
When To Visit
Nantucket's climate is heavily influenced by the Atlantic Ocean. With horizontal winds, steep snowdrifts, and freezing temperatures, the winter season is not for the faint of heart. During the spring and fall, lodging and dining prices are relatively low and guests will have the beaches, dunes, and bike paths all to themselves. Just remember to pack warm clothes, since you will most likely experience more cloud-cover than sunshine. The island finally begins to warm up in June and the summer weather conditions are absolute bliss. Daytime temperatures hover around 75° F and the sunlight is always bouncing off of the waves and sailboats.
How To Get There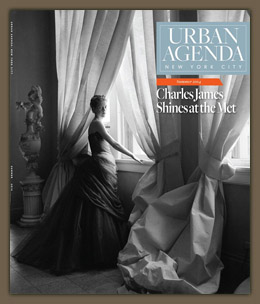 You cannot drive directly to Nantucket, but you can easily drive to Hyannis, Mass. where you can then board a ferry. Steamship Authority and Hy-Line Cruises offer transportation to the island. Vehicles are not allowed on the high-speed ferries, so book accordingly.
You can avoid Hyannis and park for free in Harwich Point, Mass. where you can board the Freedom Cruise Line. This ferry service operates multiple times per day after Memorial Day.
If you prefer to arrive in Nantucket at the snap of your fingers, flying is a great option. Boston Logan International Airport operates direct flights to Nantucket, as does Provincetown Municipal Airport, Barnstable Municipal Airport, Island Airlines, and Cape Air.
If you are coming from New Jersey or New York, your best options are to fly Cape Air or JetBlue Airlines. Both operate frequent flights from New York City to Nantucket during the summer season.
Lodgings
Wade Cottages: These classic New England cottages were once part of a private estate owned by the Wade family. Located on 'Sconset's North Bluff, the cottages are surrounded by nature and ocean views. They are rented for a 2-week minimum. An apartment is also available for rent for a minimum of 1-week (www.wadecottages.com).
White Elephant: Situated directly on Nantucket Harbor, the White Elephant offers luxurious hotel rooms, suites, and cottages. There are many resort-like amenities including a swimming pool, fitness center, complimentary bicycles, complimentary beach chairs, the White Elephant Spa, and daily afternoon wine and cheese. The White Elephant is also a popular wedding venue (www.whiteelephantvillage.com).
The Cottages & Lofts at Boat Basin: A unique island experience, The Cottages at Boat Basin consist of 24 waterfront cottage rentals and 5 deluxe lofts. Each lodging includes comfortable furniture, a full kitchen, and pet-friendly accommodations (www.thecottagesnantucket.com).
Union Street Inn: This intimate boutique hotel is conveniently located in the town of Nantucket. The Inn serves gourmet breakfasts and delicious afternoon snacks. Coffee, tea, and springwater are always available. There are 12 stylish rooms to choose from (www.unioninn.com).
Rentals
Renting is always a popular option, especially if you are planning a family get-together or an extended stay.
Congdon & Coleman (www.congdonandcoleman.com) rents everything from sprawling estates with tennis courts, to tiny, beachside bungalows. Windwalker Real Estate (www.windwalkerrealestate.com), Great Point Properties (www.greatpointproperties.com), Killen Real Estate (www.killenrealestate.com), Maury People (www.themaurypeople.com), and Coffin & 'Sconset Real Estate (www.coffinrealestate.com) are also great choices. Be aware that rentals book up quickly and reservations are often made at least one-year in advance.
Attractions
Every visitor must enjoy Nantucket's Beaches, which vary in terms of surf and shoreline depending on where you are staying on the island. Located closest to the town of Nantucket, Jetties Beach is child-friendly and has many amenities like restrooms, casual open-air dining, and sailboat rentals. The east coast beaches near Siasconset tend to have rougher waves. Surfers should head to the south-shore beaches like Cisco, Miacomet, and Surfside. The Nantucket Island Surf School is located in Cisco (www.nantucketsurfing.com). For fewer crowds and fantastic sunsets, head to Madaket on the island's far west coast.
Endeavor Sailing Adventures offers exciting sailing events for children and families. Captain Jim has over 30 years of sailing experience and can acquaint you with the maritime history of Nantucket. Sailing excursions are offered from May through October (www.endeavorsailing.com).
The Nantucket Lightship Basket Museum has one of the most extensive collections of lightship baskets anywhere. These baskets were originally made by crew members aboard the Lightship Nantucket. Lightships or light vessels acted as floating lighthouses and patrolled the Shoals south of Nantucket Island. To pass the time, the men aboard these ships began to construct oval shaped baskets out of rattan. They were then used as multi-purpose objects, carrying food to and from the market, or as gifts for their sweethearts. Beginning in the 20th Century, Nantucket women began to fashion them as purses. These more modern baskets were outfitted with a lid and decorative ivory pieces (www.nantucketlightshipbasketmuseum.org).
The trek to Sankaty Head Lighthouse makes for a great bike ride. The brick lighthouse was built in 1850 and has weathered some of Nantucket's fiercest storms. The Milestone Road path will take you past miles of pine, heath, bayberry, and wildlife and leads right-up to the lighthouse.
Shopping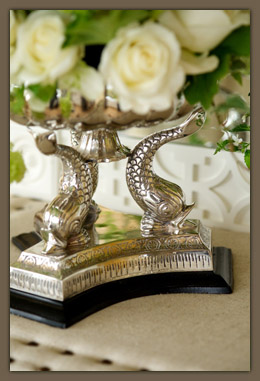 North River Outfitter (www.northriveroutfitter.com) carries attractive outdoor and sporting gear that is difficult to find anywhere else. Their Boston and Nantucket locations can outfit you in Helly Hansen sailing jackets, Maui Jim sunglasses or a Vineyard Vines bow tie.
Blue Beetle (www.blubeetlenantucket.com) is the place to shop for monogrammed accessories. They offer monogrammed jewelry, iPhone cases, tote bags, and home products.
Milly and Grace (www.millyandgrace.com) is a fabulous, feminine boutique that will have you lingering over cashmere throws, charm bracelets, and linen pillows.
Murray's Toggery Shop (www.nantucketreds.com) produces a famous style of chino known as "Nantucket Reds." The salmon red color (which fades to an attractive pink overtime) was originally adapted from the uniforms worn by the New York Yacht Club. Today, Nantucket Reds are seen on visitors to the island in the form of canvas hats, shorts, sweaters, and more. They are the perfect island accessory and are recognized throughout New England.
Jessica Hicks (www.jessicahicks.com) is a young jewelry designer who opened her own shop in Nantucket following college graduation. The store is now an island staple. Jessica handmakes each piece of jewelry and is a year-round resident of Nantucket.
Nantucket Looms (www.nantucketlooms.com) has been producing and selling beautiful handmade textiles since 1968. They showcase the best that Nantucket has to offer in terms of home décor.
The J. Butler Collection (www.butlersoffarhills.com/nantucket-shop.php) is an interior design and decoration firm with locations in Nantucket and Far Hills, NJ. Interiors by owner and designer Jeffrey B. Haines have appeared in homes from Boston to Palm Beach, FL. Their Nantucket boutique features furniture and home accessories hand-picked by Jeffrey himself. Every summer the store includes new looks and inspiration for the home. The company is also well versed in event planning and will design the perfect setting for your family's summer reunion, birthday or graduation party.
Dining
Dune (www.dunenantucket.com) serves seasonal fare that utilizes the bounty of fresh seafood, vegetables, and organic meats harvested on the island. Typical dishes include sautéed local cod, vegetable risotto, and day boat sea scallops.
Galley Beach (www.galleybeach.net) began as a clam shack and has evolved into one of New England's premier restaurants and dining experiences. A favorite of celebrities, the restaurant offers beachfront dining and delicious cocktails in combination with sophisticated food.
Summer House Restaurant (www.summerhousedining.com) is owned and operated by three-time James Beard award winning chef Todd English who curates a delicious menu of seafood, pasta, and grill items. Enjoy a pre-dinner drink at the restaurant's piano bar.
Club Car (www.theclubcar.com) A Nantucket favorite for decades, the Club Car serves hearty, homemade food for lunch and dinner. Clam chowder is a house specialty. They also have a great bar and extensive wine list.
Straight Wharf Restaurant (www.straighwharfresturant.com) uses all locally sourced ingredients and, depending on what is available, the menu changes daily. The restaurant has played host to many wedding and rehearsal dinners and is a great place to throw a private event.