The Gist of Juxtaposing Modern and Classic Interior Design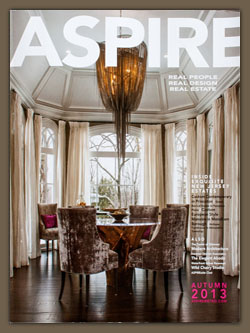 Whether people are interested in purchasing a historic home or already own one, they may find themselves facing a dilemma: How does one juxtapose modern conveniences with the authentic elegance of an antique home?
New Jersey's architectural landscape is dotted with many historic homes, some of them dating back as far as the 1600s. ASPIRE Metro talked with John Turpin, president of Turpin Realtors in Far Hills, and Jeffrey Butler Haines, president of interior design studio Butler's of Far Hills, Inc., about different ways homeowners can bring modern touches to an antique home without sacrificing the home's original character.
Is modernizing a historic home prevalent?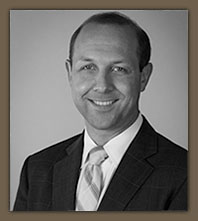 John Turpin: Generally speaking homes with the most up-to-date appliances, fixtures and systems are the most desirable, and antique homes are no different. Virtually any buyer of an antique home today will want to have it updated to some extent if it is not already. That said, there are plenty of historic homes out there with perfectly serviceable plumbing and electrical systems, so it is not always the case that an antique home must be totally gutted to be brought up to speed. Kitchens, bathrooms and décor, on the other hand, tend to have a much shorter life cycle, so we see those items getting updated as often as every 10 years or so.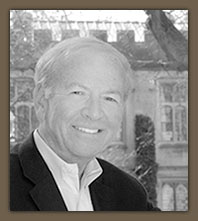 Jeffrey Butler Haines: I think just for efficiency in most cases, people would prefer to upgrade their older homes which also renders the opportunity to give it a cleaner look. The finishes they pick may be a little less decorative and old fashioned in flavor. If the appliances need to be replaced anyway, that may be where they start.
I imagine expense becomes a major concern.
JT: You are absolutely right. It can be very expensive to renovate an older home, and most people do not do it for the return. That said, people generally want to make sure that they are not over-improving a home beyond what it could fetch on the market. If an older home has solid bones and the electrical, heating and plumbing systems are in good shape, one can do a great deal to modernize the feel of the home without spending too much money. Painting, refinishing floors and sharp decor can go a very long way to updating the look of a home. Updating kitchens and baths gets to be a bit pricier, but there again, a home owner has a wide array of options, some of which will not break the bank. Once you get into replacing a home's major systems the cost really begins to elevate. If you have serious carpentry or masonry issues to address this can get very costly too.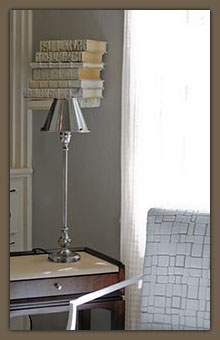 In some cases walls must be moved, or new foundation poured to make an older home more suitable for today's lifestyle and these kinds of improvements are wonderful but expensive. In other cases important structural elements of the home must be replaced or rebuilt as the ravages of time have taken their toll. It all comes down to a homeowner's specific situation. For those who plan to be in a home for a very long time some of the more involved renovations and expansion make a good deal of sense.
JBH: Generally I'm not one for taking down a lot of walls. I think you lose the personality that's there when you do that, instead I just edit what's there. I find it's often a matter of simplicity. Sometimes the older home has had one too many things done to it. Whether it's their trim molding, decorative details, finishes…it just has one or two too many elements. When you stand back and look at the home, you often realize the bones are good you just need to take off one layer and when you take that away it creates cleaner lines and gives you a resting spot for your eye.
Are there options out there for people who want modern conveniences but want them to look old?
JT: Absolutely! Reproduction fixtures and building materials are widely available and run the gamut in cost and quality. A true old house lover should be careful to research the type materials that are appropriate for the period house they are refurbishing. For example, many decades ago, perhaps in the 60s or 70s, they made beams meant to replicate the old hewn beams that you sometimes see exposed in a home. The problem with these beams was that they were made from Styrofoam and looked nothing like the original, and if you weren't careful you could easily poke a hole in them with a finger!
In stark contrast to that example, there are many makers of quality lighting and plumbing fixtures and building materials to choose from. There are also many purveyors of re-purposed antique architectural elements, like flooring, sinks, plumbing and lighting fixtures, doors and just about anything you can imagine. Just Google Architectural Salvage and you'll be amazed!
Talk to me about combining antique and modern aesthetics.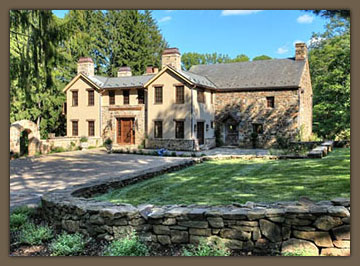 JT: In my opinion, the contrast of antique and modern is particularly striking. Whether it is antique furniture in a modern home, or contemporary fixtures or appliances alongside hand-hewn beams and wide, worn floor boards, the juxtaposition of old and new is almost always visually appealing. To place a stainless range in a kitchen alongside a beehive oven from the 18th century inevitably leads one to ponder the amazing path our civilization has taken, which is a fun way to live in a home!
JBH: I agree. If it's well done, it can be very exciting. The juxtaposition of modern conveniences in an antique home works well, but it's a big job of editing what you have and articulating what's important to you. It's all a matter of the balance.
Furnishings are a great place to start. Within your furnishings, main furnishings can be traditional, and the accent pieces can be very modern. By using accent pieces and fewer patterns, you can get a very nice, modern flavor but still have traditional, classic warmth.
Many of my clients will say "These are the pieces I've had for a long time, and it's not that I don't like them, but would like to place them in a more modern setting." It's really a challenge, but you have to decide where the pieces are going to be in the room. Each wall is a vignette, and if you set the room up groupings on each wall, there will be an ebb and flow to the room. There's really an art and a skill to being able to put all that together and make it work.
A good example is what we're doing right now at Drumthwacket. I'm a trustee and chair of the Fine Art Committee of the Drumthwacket Foundation, and First Lady Mary Pat Christie has asked us to bring in landscape art by modern New Jersey artists, and display them in Drumthwacket. (Editor's note: The display, "New Jersey Impressions," will be open from Sept. 18 through July 31, 2014.) The challenge came when it was time to display the modern paintings among the older, traditional paintings already there. It's important that there's a rhythm to it. The contrast does startle you a little – it's supposed to – but there has to be a rhythm.