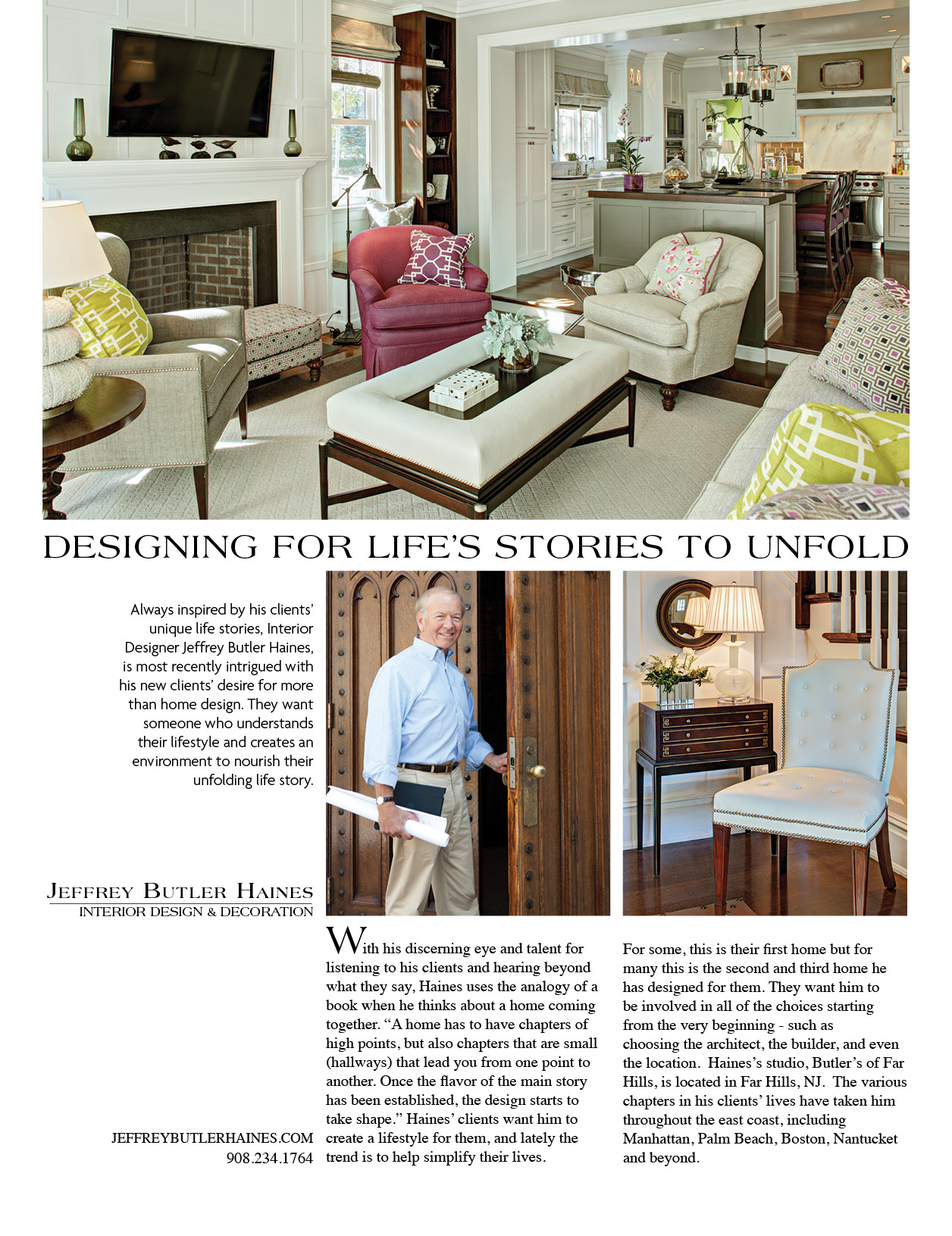 November 2015
As Seen in Architectural Digest
Always inspired by his clients' unique life stories, Interior Designer Jeffrey Butler Haines, is most recently intrigued with his new clients' desire for more than home design. They want someone who understands their lifestyle and creates an environment to nourish their unfolding life story.
With his discerning eye and talent for listening to his clients and hearing beyond what they say, Haines uses the analogy of a book when he thinks about a home coming together. "A home has to have chapters of high points, but also chapters that are small (hallways) that lead you from one point to another. Once the flavor of the main story has been established, the design starts to 
take shape." Haines' clients want him to create a life style for them, and lately the trend is to help simplify their lives.
For some, this is their first home but for many this is the second and third home he has designed for them. They want him to be involved in all of the choices starting from the very beginning - such as choosing the architect, the builder, and even the location. Haines's studio, Butler's of Far Hills, is located in Far Hills, NJ. The various chapters in his clients' lives have taken him throughout the east coast, including Manhattan, Palm Beach, Boston, Nantucket and beyond.