Two Generations of Design - Up Close and Personal with Jeffrey and Brittany Haines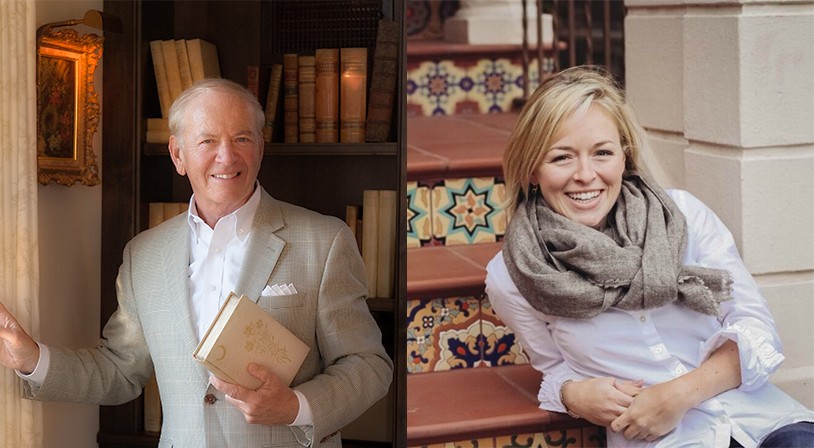 When Jeff and Brittany were together in Nantucket last summer, Emily Westlake, The Scout Guide editor found a prime opportunity to catch the designers who work on two different coasts in one place. Casually sitting in Nantucket together, a shared favorite place of relaxation and inspiration, Emily was excited to hear about Brittany's expanding design firm and Jeff's latest projects. Growing up with a father who is an architect, Emily shares a childhood similar to Brittany's and mine. When I chatted with Emily we laughed about both going on architectural home and garden tours with our fathers as children and touring particular college campuses just because of their design and architectural beauty.
"Two Generations Of Design - Up Close and Personal with Jeffrey and Brittany Haines" shares Emily's conversation with Jeffrey and Brittany.
AS EMILY WRITES "FROM THE START, OUR CONVERSATION SEEMED TO REINFORCE THE NOTION OF A FAMILIAL LINK, BRITTANY LISTS HER FATHER AS HER TOP DESIGN INFLUENCE. ("YOU HAVE TO," JEFF JOKES.)"
Though the two don't necessarily share the same style—Brittany's is more modern and clean, with traditional touches here and there—seeing her father cultivate a business in which clients return repeatedly made a strong impression. "I think the biggest compliment a client could ever give you is to come back and want to work with you again," she says.'
Read more of Jeff and Brittany's Conversation with The Scout Guide and browse the latest volume of The Northern New Jersey Scout Guide.
Related Posts
Comments
No comments made yet. Be the first to submit a comment