Dressing Up Drumthwacket for the Holidays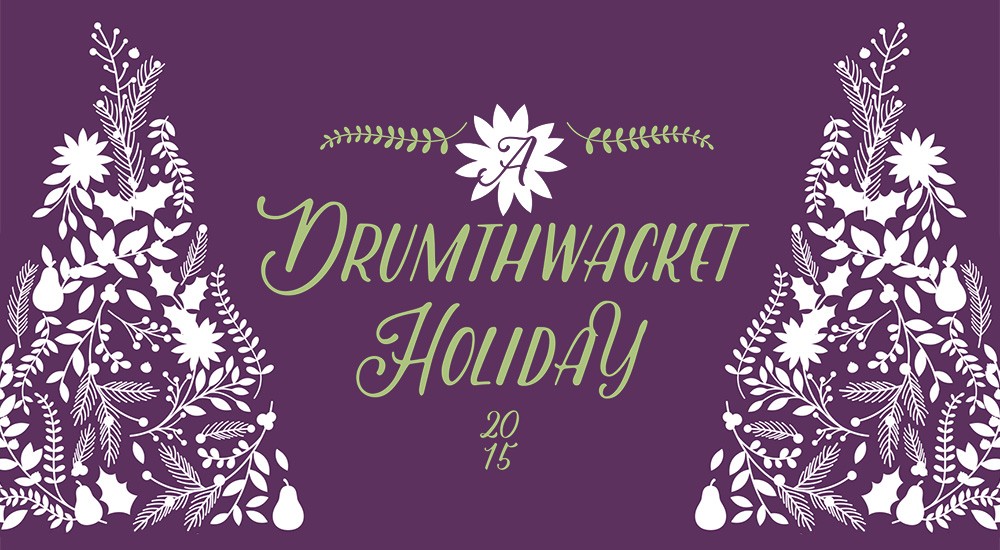 A favorite tradition of Governor and First Lady Christie, and the many who served before them in NJ, is to transform Drumthwacket for the holiday season. As the Fine Art Committee Chair, this is my third holiday season involved with the styling of the holiday decor. Over the years the Garden Club of New Jersey has volunteered in this transformation, some years supporting a specific holiday theme, some years collaborating with other arts groups. This year's theme is toasting and celebrating the Garden Club of New Jersey's tradition of decorating Drumthwacket which first began over 25 years ago.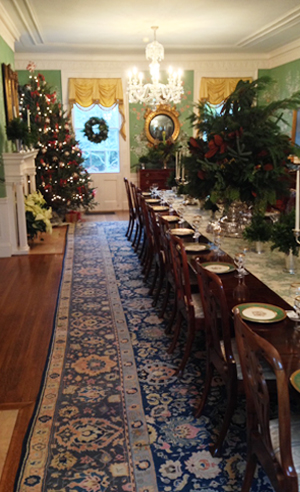 In working with the garden clubs this year I encouraged them to think architecturally about their holiday statements. I encouraged them to highlight their club's specialty or niche within the garden community. Greeted by "pollinators" in the entry hall, a beautiful collection of orchids in the music room, and handsome red dogwood twigs in the Governor's Study — this is just a sampling of one's experience on the holiday tour.
Recalling old traditions, we encouraged the use of fresh organic arrangements whenever possible, as was done in the very first Drumthwacket holiday tour. And it is always nice to introduce new traditions. This year the Garden Club of America was also asked to join in the decorating which included the participation of the Garden Clubs of Morristown and Somerset Hills.
Last Monday was a busy day at Drumthwacket with the bustling of greens, large urns and containers being moved, and amaryllis and orchids being placed. I personally enjoyed working on the urns on the front portico and appreciate Eclipse Events beautiful exterior lighting of the trees at the entry as we worked together on the visitor's first impression of the residence. I want to offer a thank you to all of the volunteers of the garden clubs who so generously gave of their time and shared their talents with us.
To learn more about scheduling a visit, click here.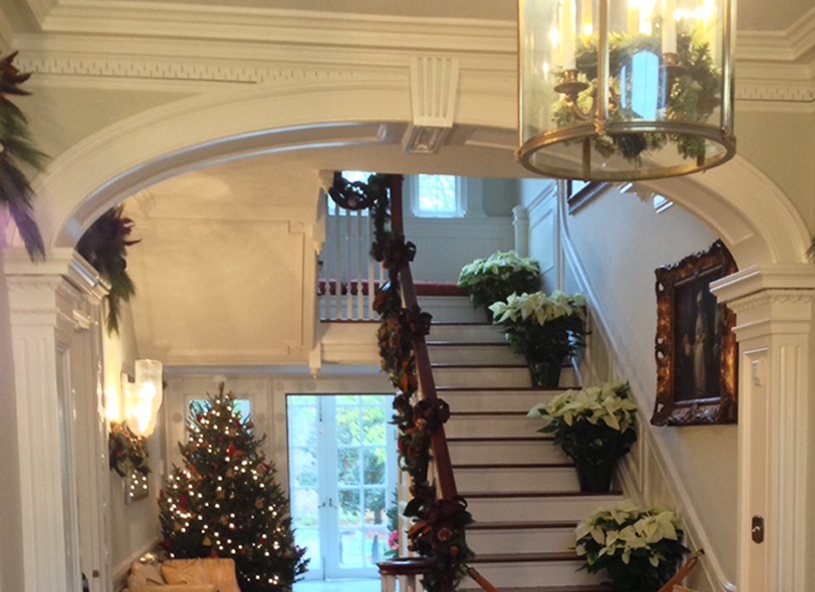 Related Posts
Comments
No comments made yet. Be the first to submit a comment