Transposing a Space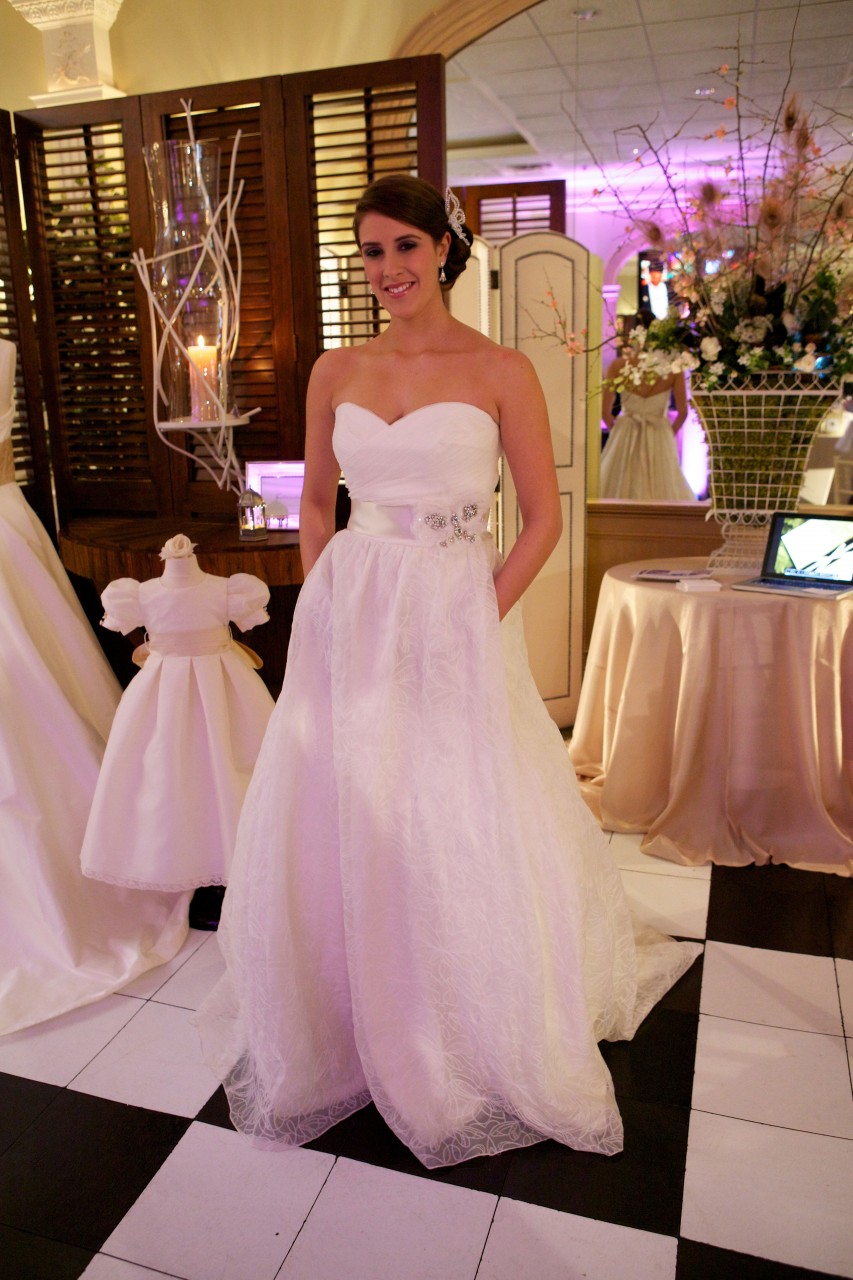 The recent boutique bridal showcase at the Bernards Inn provided an opportunity to exhibit the ability to use interior design to transpose an interior space for an event, such as a wedding. By using props, such as, screens, antiques, sconces, urns, and mirrors, we can change the environment of an already lovely space and render it to the style of your event. Whether it be a British West Indies environment, a French Country estate, a modern chic setting….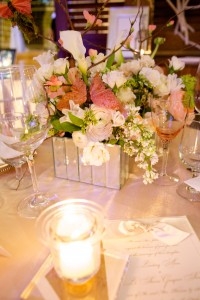 Photography by Laura Bellingham Photography
At the bridal show the screens, large urns and sconces spatially changed the room to create more intimacy and develop an architectural highlight. Details on the tables varied based on the Signature Style of Entertaining theme. For example, feathers and a snake-skin tablecloth were featured on the Individualist and Cosmopolitan table with mirrored centerpiece containers to reflect the aubergine stemware.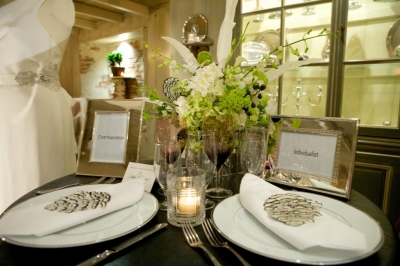 The Traditional Sophisticate table featured a softer palette with flowers highlighted by butterflies and branches and candles to create intimacy. These are just a few examples and teasers of how the Signature Style of Entertaining can transform and create a personalized event for you or someone close to you.
-Jeff
Comments
No comments made yet. Be the first to submit a comment