The Season Isn't Over Yet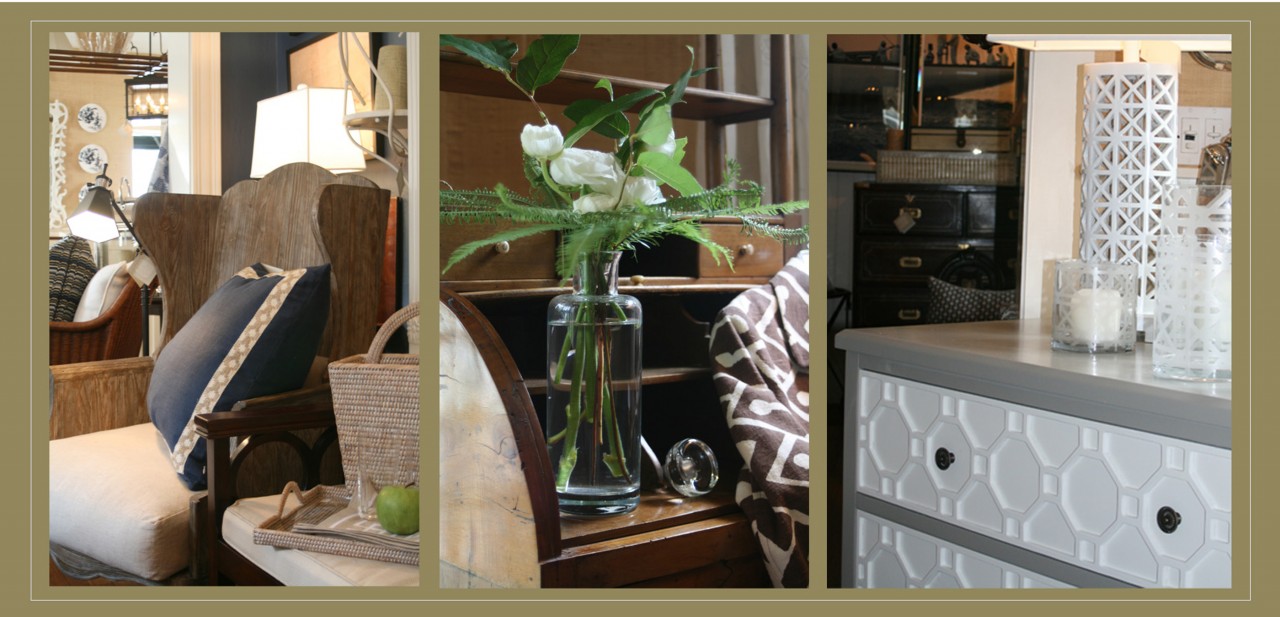 Up here in Nantucket it is still summer...the ocean water is finally warming up, people are still in summer relaxed mode and I haven't heard too much back to school talk yet. We are continuing to feature new pieces in the collection and are continually rearranging the shop...so you might find something you missed the first time you came in.
Above are some of my favorite pieces from this season's collection.
What a unique wing chair -- it's lines are of a traditional wing chair but it's made of oak in a combed raw finish -- architectural in its lines yet softened by this year's blue pillows -- and surprisingly comfortable. We have a pair of these and they are great for indoor or outdoor spaces. In fact, the other night I was walking in town and stopped at a restaurant and realized I was sitting in a similar chair...they have the perfect feel and look for a beach home.
I always love clean glass accessories like this decanter -- here we used it as a vase. Classic yet modern especially against richer tones of furniture and upholstery. This image also shows a hint of the one of the Quadrille jackets featured this year.
And one of my favorite finds this year is this modern white chest of drawers -- it's detailed fretwork is clean and I love arranging it with accessories that share complementary geometric details like these glass votives with white etching and the white glass lamp in the background.
Comments
No comments made yet. Be the first to submit a comment