Spirit of Yellow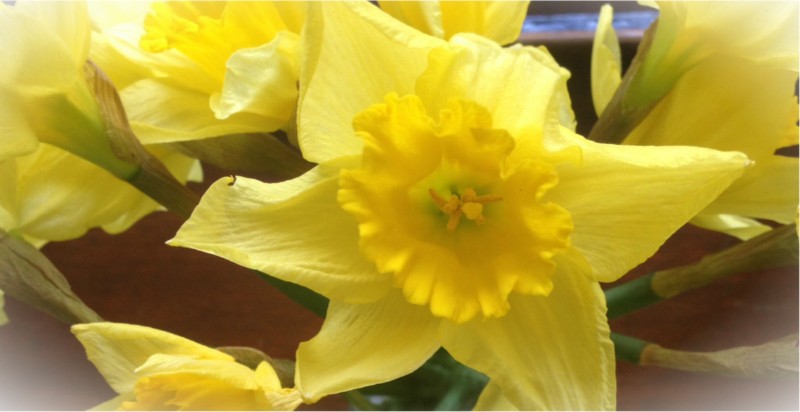 "Nothing else represents the emergence of spring as the beloved yellow daffodil happy and bright after a long winter's nap." (I read this recently from a yoga newsletter sent to me by my mother)...and it's so true. I usually prefer soft colors and pick white or soft pink flowers for my kitchen table. But in the first week or two of spring I love to put a simple glass vase of bright yellow tulips or daffodils. They shout spring against the brown backdrop of my backyard which has yet to emerge and turn green.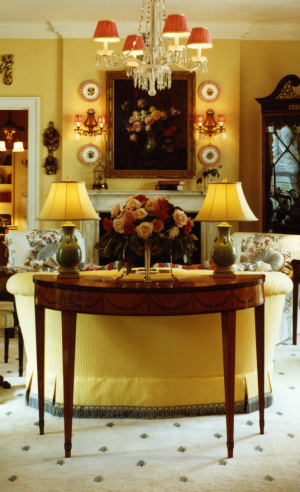 Some color psychologists suggest that "too much yellow can be too stimulating, but in small doses it inspires hope and good cheer".
My father, interior designer, Jeffrey B. Haines, said that "Yellow has an energy all on its own," when describing his nationally praised yellow living room at the Princeton Showhouse years ago. (pictured at left) This energetic room is like walking through a field overflowing with yellow daffodils in spring.
I find that yellow can be a bold color adding energy and spunk OR it can be a soothing color sharing serenity and calmness.
In contrast, subtle shades of yellow, such as in the living room or the guest bedroom shown below, offer just enough yellow to bring that sense of hope and energy to the space. The naturally lit living room on the left seemlessly combines a grouping of furniture...an upholstered loveseat and club chairs in solid buttery yellow and yellow and blue pattern fabrics. The guest bedroom on the right featured a traditional four post mahogany bed and is softened by the traditional yellow bed hanging and accents of yellow and pink pillows. (both rooms designed by Jeffrey B. Haines)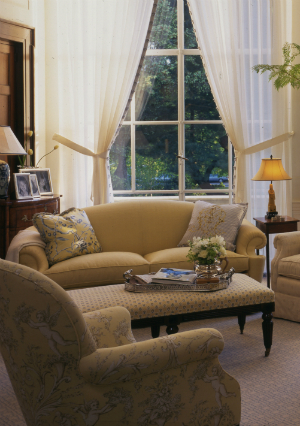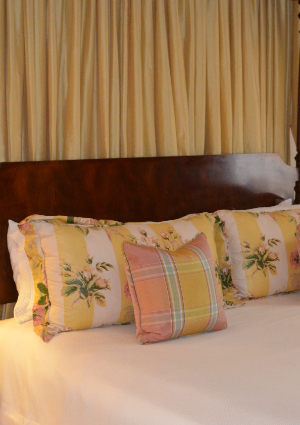 Yellow can be the perfect accent color to a room that is grounded in a softer palette of creams and neutrals. Still one of my favorite showhouse rooms designed by my father is from Vail Mansion. The writer continues that "The daffodil is a perfect-sized package of yellow for anyone feeling glum or energetically low. It can spur us to action or simply imbue us with a feeling of optimism as it vibrantly glows in our homes or on our desks at work."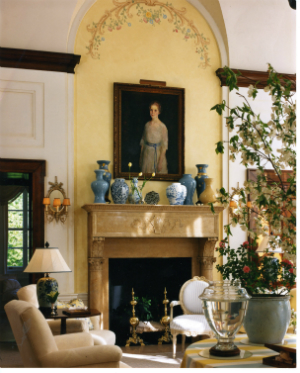 Spring is here! Enjoy!
To read more of the the Daffodil Daily OM, click Here.
A daffodil placed under the windshield wiper of a loved one's car says, "Be happy! Spring has sprung! I love you!" A collection of stems gathered and placed in a Mason jar can be left on someone's doorstep to remind them of the simple beauties that abound in this life.
Related Posts
Comments
No comments made yet. Be the first to submit a comment