Home for the Holidays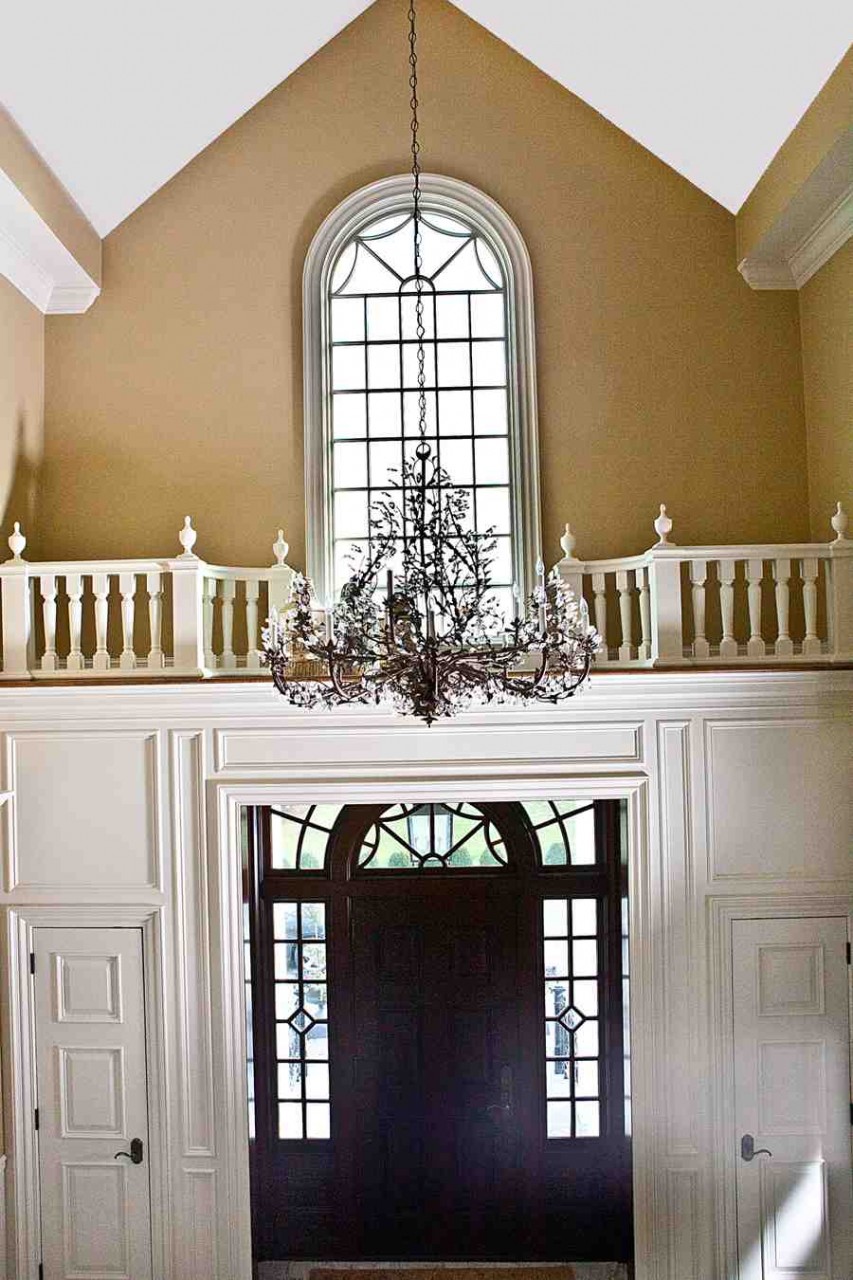 Just like me, everyone wants their home set and staged for the holidays….so here are some details of a dining room from a home that we finished in the week of Thanksgiving. Just in time for the turkey and guests, we put the finishing touches on the room including flowers.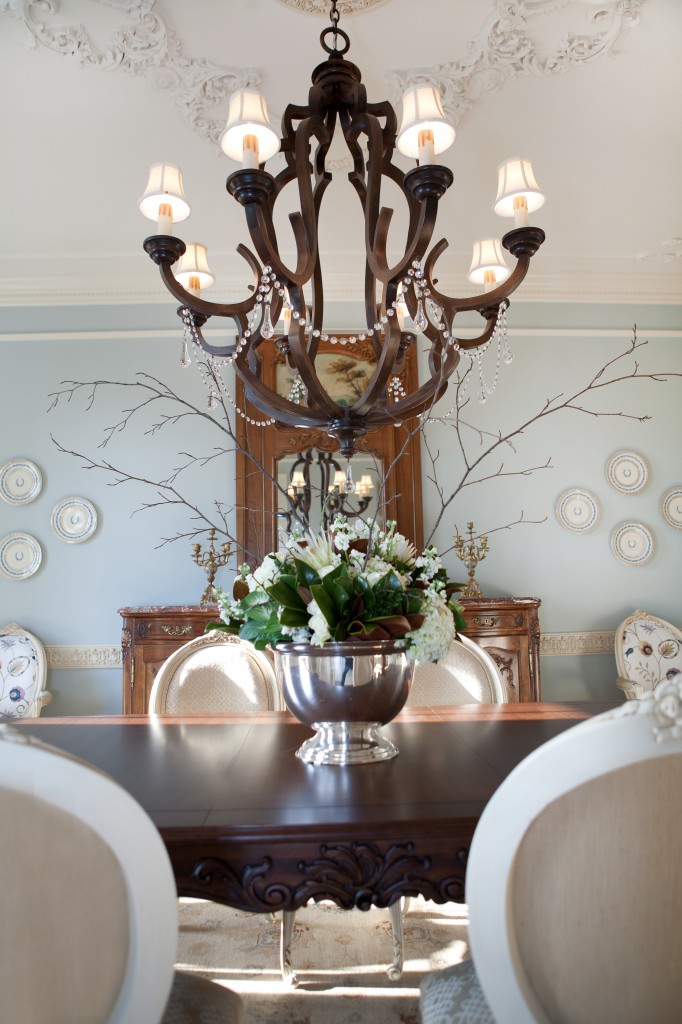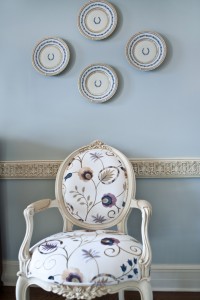 Existing architectural details of the room were accentuated, such as the existing chair rail. The chair rail was glazed and antiqued and beautifully accented by the new wall color….a soft extremely powdered blue. Groupings of porcelain antique plates were repeated throughout the room with highlights of cobalt blue from the upholstery.
For this client, as we do with many of our clients, we worked to incorporate some of their existing furniture with new pieces and accessories. The clients' dining chairs were originally dark so we glazed them a light cream color and reupholstered them in a striking embroidered fabric with accents of cobalt blue and hints of lavender and toast. This fabric is formal yet casual.
-Jeff
Comments
No comments made yet. Be the first to submit a comment