Nantucket Inspirations found in Bermuda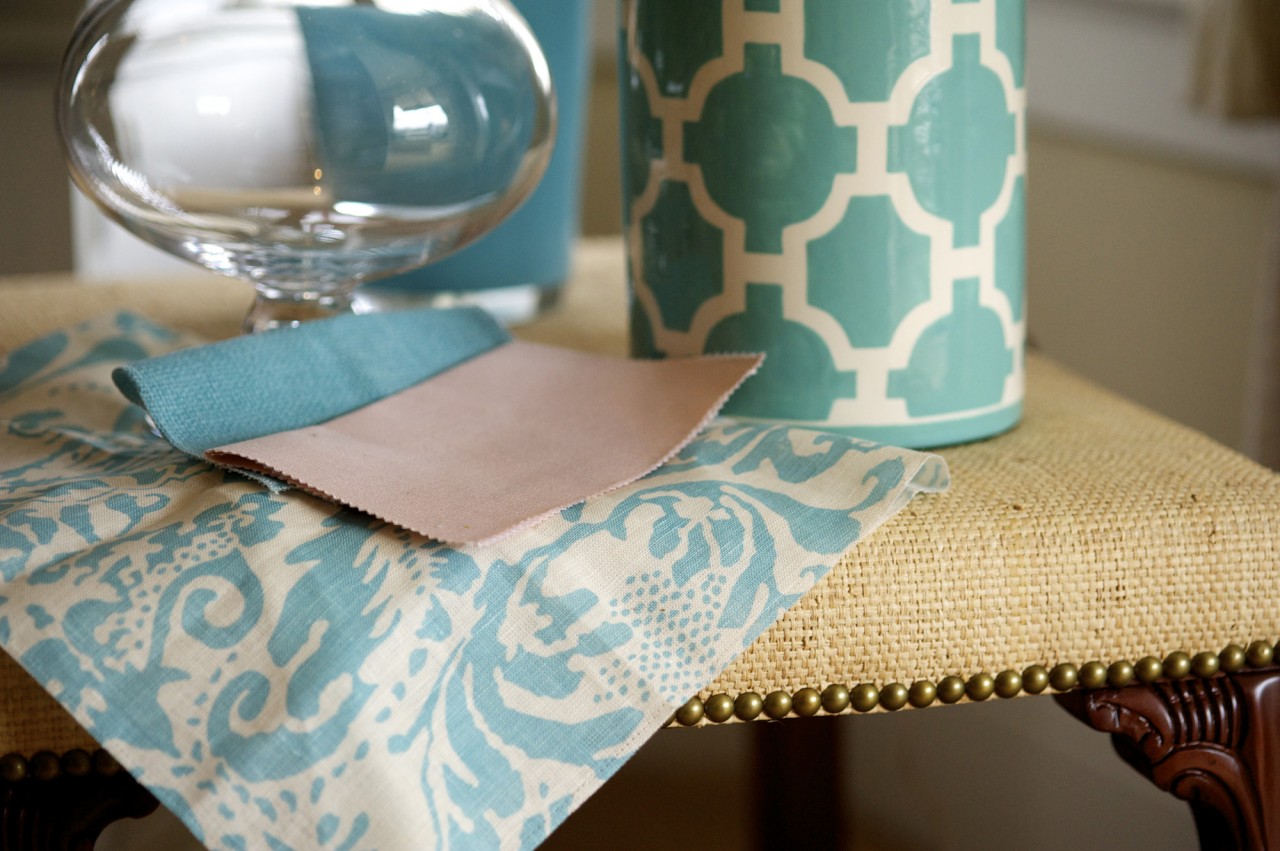 Using words to describe a color is so difficult. Every word can conjure up a different image in someone's head. As I was thinking about the palette for Nantucket this year I had vivid memories of my travels toBermuda and the blue water and soft white and pink beaches. This year the collection began with a title, "Shades from Another Isle -- Bermuda".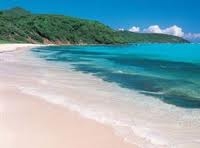 As I was searching for the 2014 J. Butler Collection color palette for Nantucket I found a piece of paper that spoke to me as the aquamarine blue that I had been envisioning in my head. And believe it or not this piece of paper is a Post-It note...one of those little stickys that comes in an array of bright colors... So I stuck it in my wallet, which is overflowing with other important little pieces of paper, and carried it with me everywhere I went. When I was out shopping and scouting out fabrics and accessories I would see something that I thought was the right color, so I would pull out my little piece of paper and in most cases it just wasn't the right color. I went to market and searched for fabrics with that touch of aquamarine and accessories that would pop...over and over it just wasn't finding it. While a bit frustrating, I also thinking that this is a good sign...we will have a color that no one else has out right now.
When I found it, I knew it! And so now I carry my little board with my palette. It may look rough and simple but now I have the colors. These fresh colors are the fresh colors are remniscent of the vibrant blue waters of Bermuda and the soft subtle shades of pink sand found on their beaches. So beautiful yet different from our familiar island of Nantucket.
Sometimes a client has only had a glimpse of my vision for their home, they've held the fabrics in their hands or seen a sketch but when they finally see the paint color dried on the wall and all of the details pulled together they understand the vision as it has come together....and the best response I often hear is, "It's even better than I dreamed it would be."
During the week of June 8th, the J. Butler Collection palette will all come together and this is when we have our fun putting the vision in place. My team will drive up our truck and unload our treasures in Nantucket as we set up the shop. The paint on the walls will be dry and the pillows and accessories will be placed and replaced until they are just right.
--Jeff
Comments
No comments made yet. Be the first to submit a comment