Interview with the Designer, Jeffrey B. Haines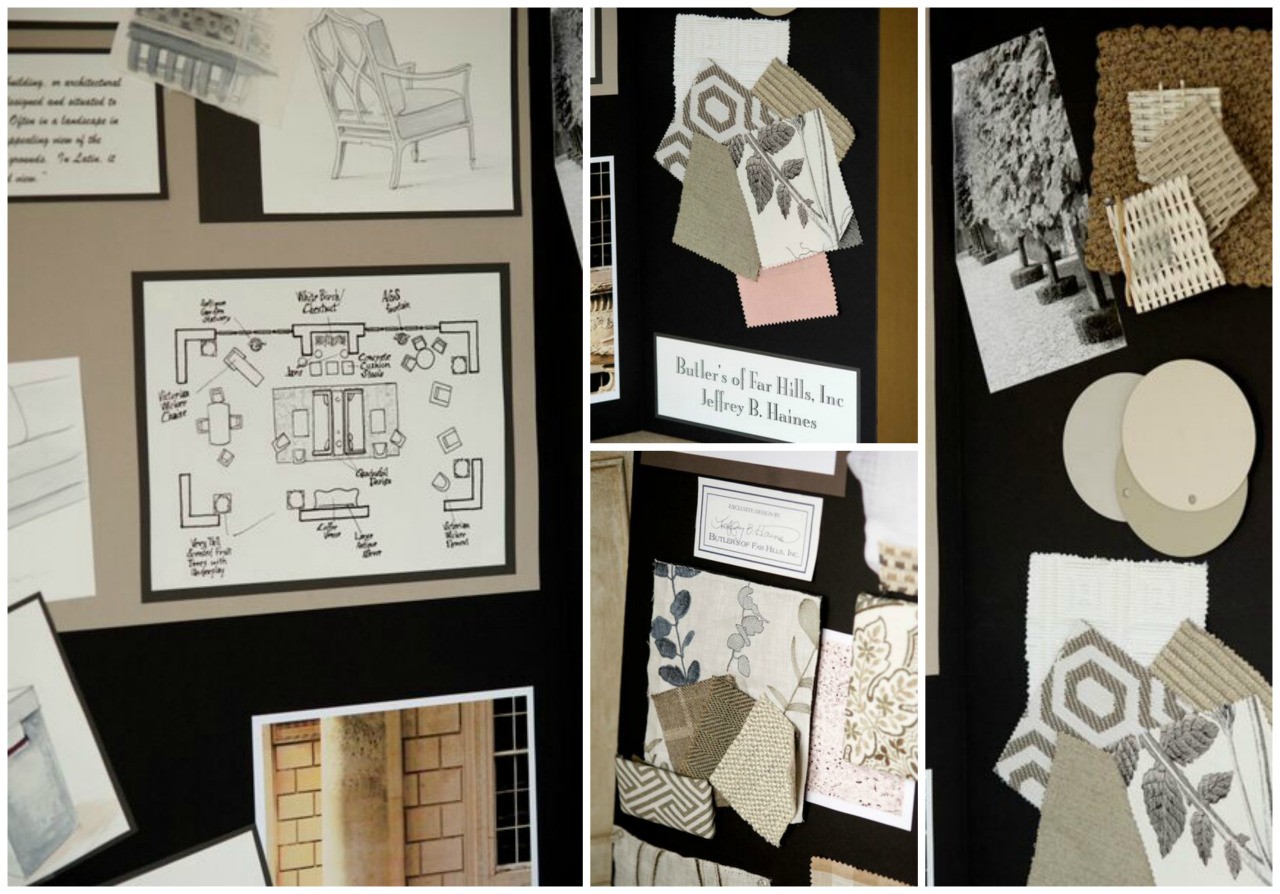 Many of you already know Jeff quite well, and some of you are new to Jeff and want to understand how he works with his clients or approaches design projects. Jeff recently had the great opportunity to speak with editor of the Northern New Jersey Scout Guide, Heather Cundey. Her article Butler's of Far Hills, Jeffrey B. Haines: Up Close and Personal is featured on the NNJ Scout Guide Blog. Every time Jeff or I meet with Heather it is an enjoyable and comfortable conversation and we are so excited to be a part of her blog. Click HERE to read the full post and see more images.
For those of you who know Jeff well, it's no surprise that he told Heather his go to outfit is khakis, a collared check shirt, blue blazer and well worn loafers, but have you ever wondered why he has so many bags in the back seat of his car? Heather asked, how do you begin a design project with a client? Per Jeff, "I take the high points of what I hear [from a client] and create a cut board that I keep as a reference to who they are - my board can include ads, logos, pictures, colors, textures, fabrics - all sorts of thing to keep me focused on who that person is. I carry this board around with me so that when I do start to visualize the space I can keep focused on the details."

Or what is his favorite room in his own home? Per Jeff..."I love our living room...We have two chairs set up in front of the fireplace for a nice conversation area. I have a table that I have set up with whatever projects I am working on at the moment. Our piano is in the living room and I play almost every night that we are home. I love the details of this room, and I use them as visual examples for my clients..."

Heather's interview begins with Jeff's journey into interior design and also looks forward to what's next...she asked, "Who or what is inspiring you right now?" Per Jeff, "My clients are inspiring me...They want me to create a lifestyle for them...They want me to be involved in all of the choices starting from the very beginning - such as choosing the architect, the builder, and even the location."
Thanks to Heather, even I, his oldest daughter, learned something from listening in on their interview.
Click HERE to read more.
Related Posts
Comments
No comments made yet. Be the first to submit a comment