East Coast/West Coast Holiday Decor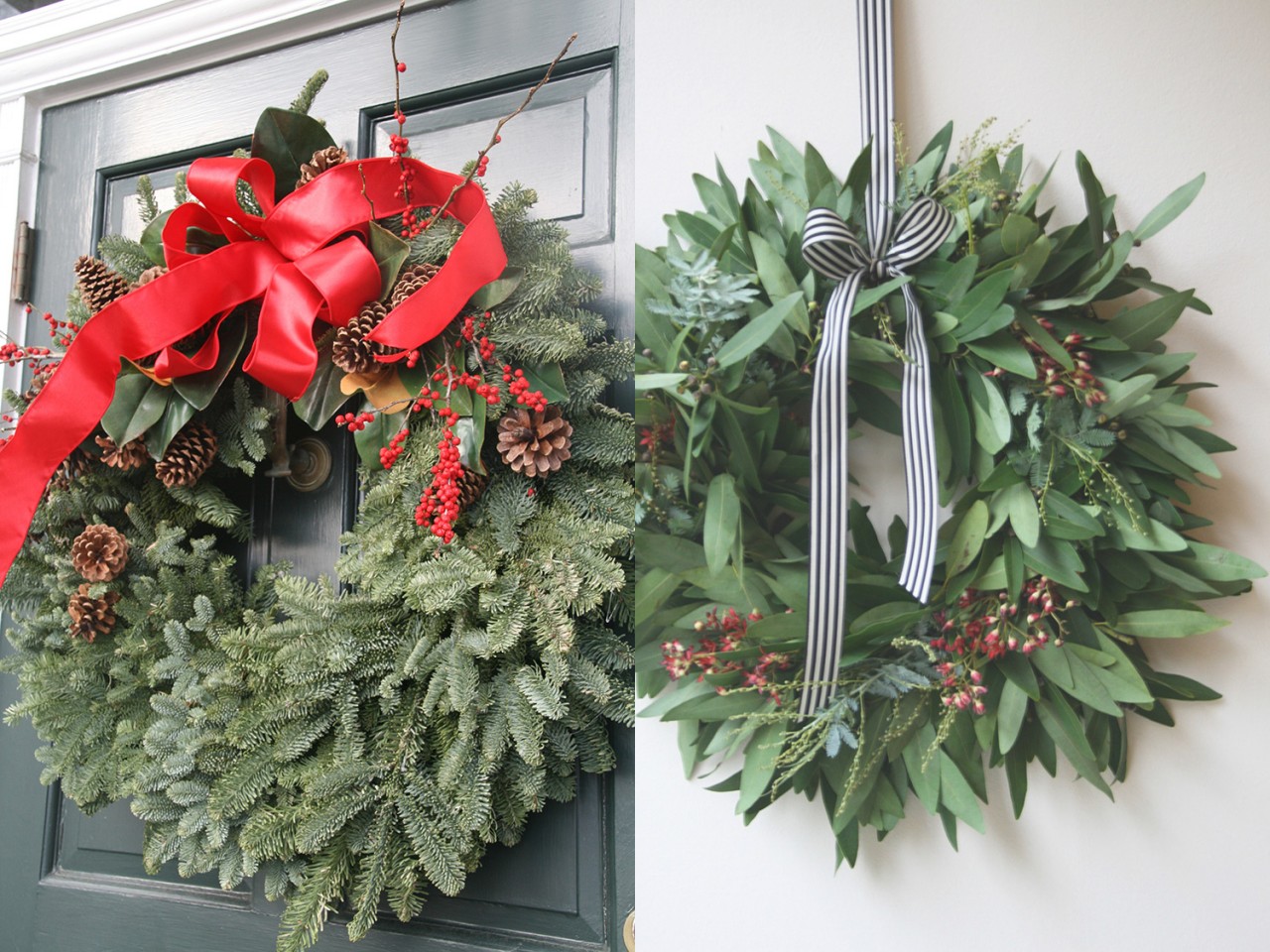 This blog is the beginning or maybe I should say the introduction to a series of blogs following a conversation with my daughter Brittany, a fellow interior designer.
Brittany, founder of Authenticity B Designs interior design firm in San Francisco, and I share the language of design and passion for beautiful spaces.
Over the last couple of years, our conversations have covered the upcoming trends in design, the trials of starting a new business, expecting the unexpected at an installation, and the unique differences in design on the east coast versus the west coast. We thought it might be fun to share bits of these conversations with our readers.
So with the holidays approaching, we begin with East Coast/West Coast Holiday Decor.
On the east coast, our showroom door wreath is highlighted by a "cherry red" ribbon. Believe it or not I shopped over and over to find a ribbon with this richness or color and sheen. I selected the "cherry red" ribbon to be woven throughout the holiday decorations at the studio, the Bernards Inn, and my home. The traditional winter evergreen boughs are accented by shiny magnolia leaves and red berries.
In San Francisco Brittany's office wreathe is California festive. Created out of bay leaves rather than evergreens it has a lighter frame and is accented by small red berries and finely textured greens. She selected the black and white ribbon because it is classic without being too "christmasy".
Comments
No comments made yet. Be the first to submit a comment