Holiday Decor of Cherry Red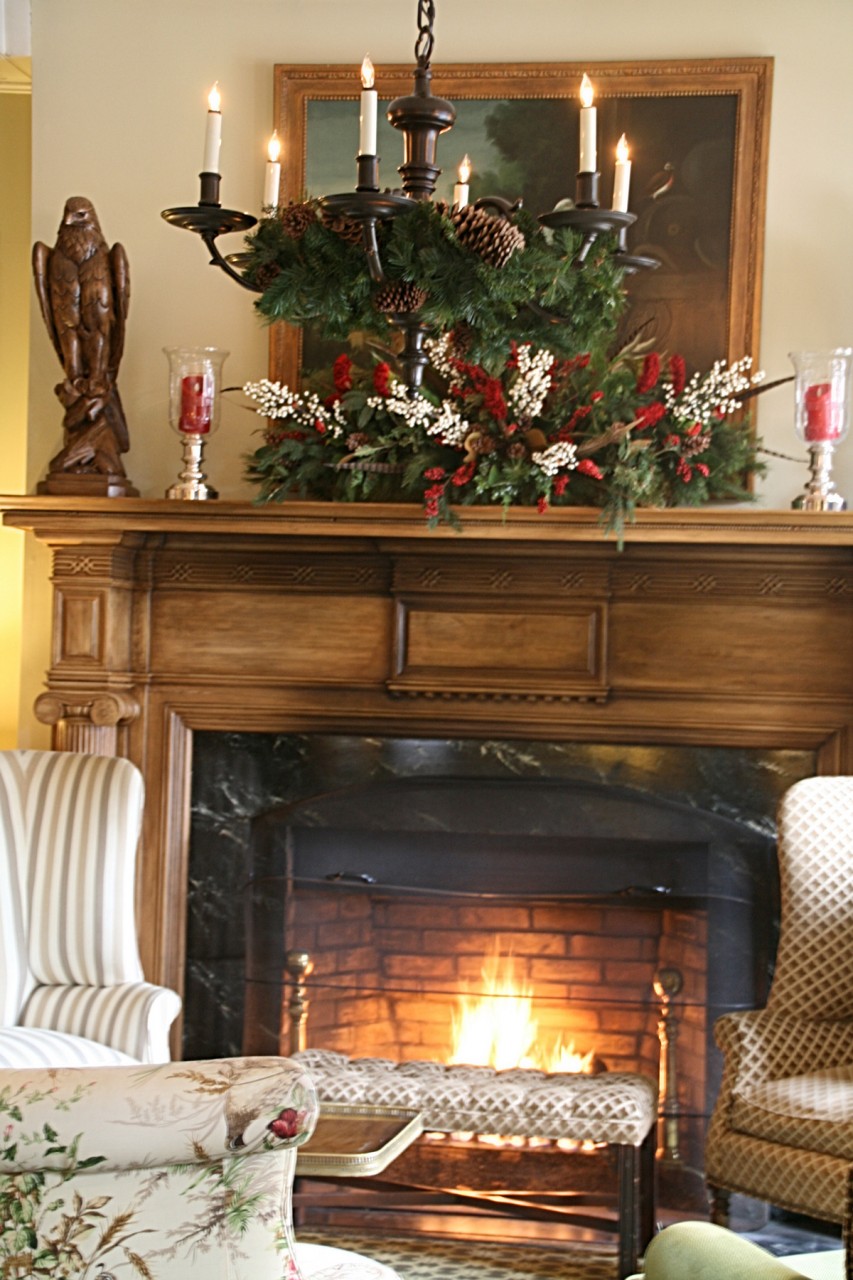 The holiday decor at the Bernards Inn this season features a new depth of red…"cherry red" ribbon with a refined richness and sheen is woven throughout the holiday decorations. The cherry red ribbon is complemented by large red amaryllis and branches of white winterberry.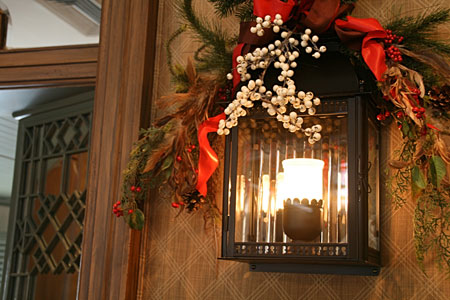 My staff at Butler's of Far Hills, Carol Magadini of Larkspur & Thyme, and I envisioned and unfolded mantel boughs, lantern adornments, and various bouquets.
Mirrored boxes, modern in style, are classically adorned and dispersed throughout the guest hallways of the Inn. They feature shiny magnolia leaves and striking white winterberry branches.
Accents of silver are found throughout, particularly the silver dusted snowflakes on the lobby tree. At night the library and conservatory are illuminated with red votives and the space is magnified by the mirrored boxes during candlelight.
---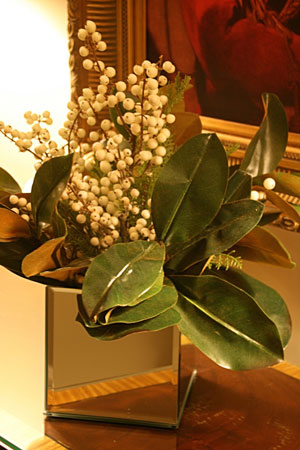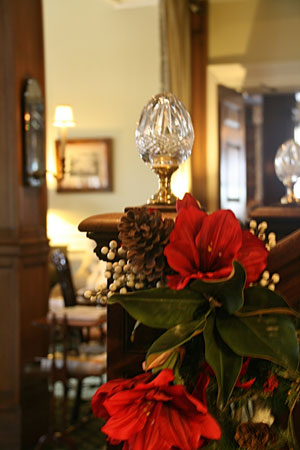 Comments
No comments made yet. Be the first to submit a comment