It All Starts with the Dress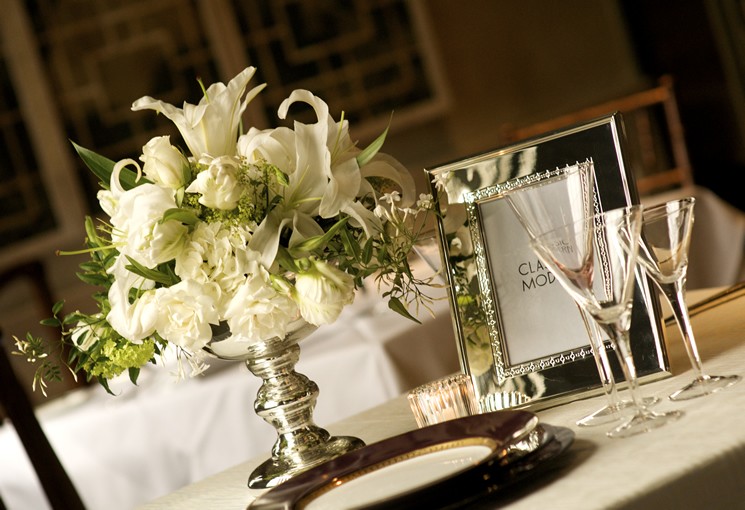 As the designer of the "Signature Style of Entertaining" exclusively at the Bernards Inn, I will be participating in the Bernards Inn's upcoming Boutique Bridal Showcase on January 29.
I often say that "it all starts with the dress" when I am designing the entertaining details for a wedding. The selection of the dress by the bride makes a statement about the bride and the mood for the wedding event. It is often from this selection that I am inspired and build the concept for the event.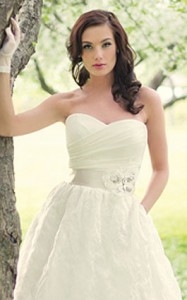 Signature Style of Entertaining will be collaborating with our Far Hills neighbor, Nan Romano Couture Bridal Gowns, to showcase the marriage of the wedding apparel with the table settings, flowers and overall experience. (www.nanromano.com) We will begin the showcase upstairs where we will be featuring the Individualist style. This year's show is particularly inspired by the featured Piper Gown by Modern Trousseau from their Fall 2011 collection. The Italian Guipure lace with matching butterfly bridal sash inspires an Individualist concept budding into an organic, playful way of entertaining.
Then we welcome you to come downstairs. In the Silver Vault, you can experience tables set up in our Classic Modern, Cosmopolitan, and Naturalist style and watch the runway show where I will be adding my commentary about how I blend design elements with the wedding gown selection.
-Jeff
http://www.bernardsinn.com/new-jersey-weddings/signature-style
Comments
No comments made yet. Be the first to submit a comment