Creating an exhibit space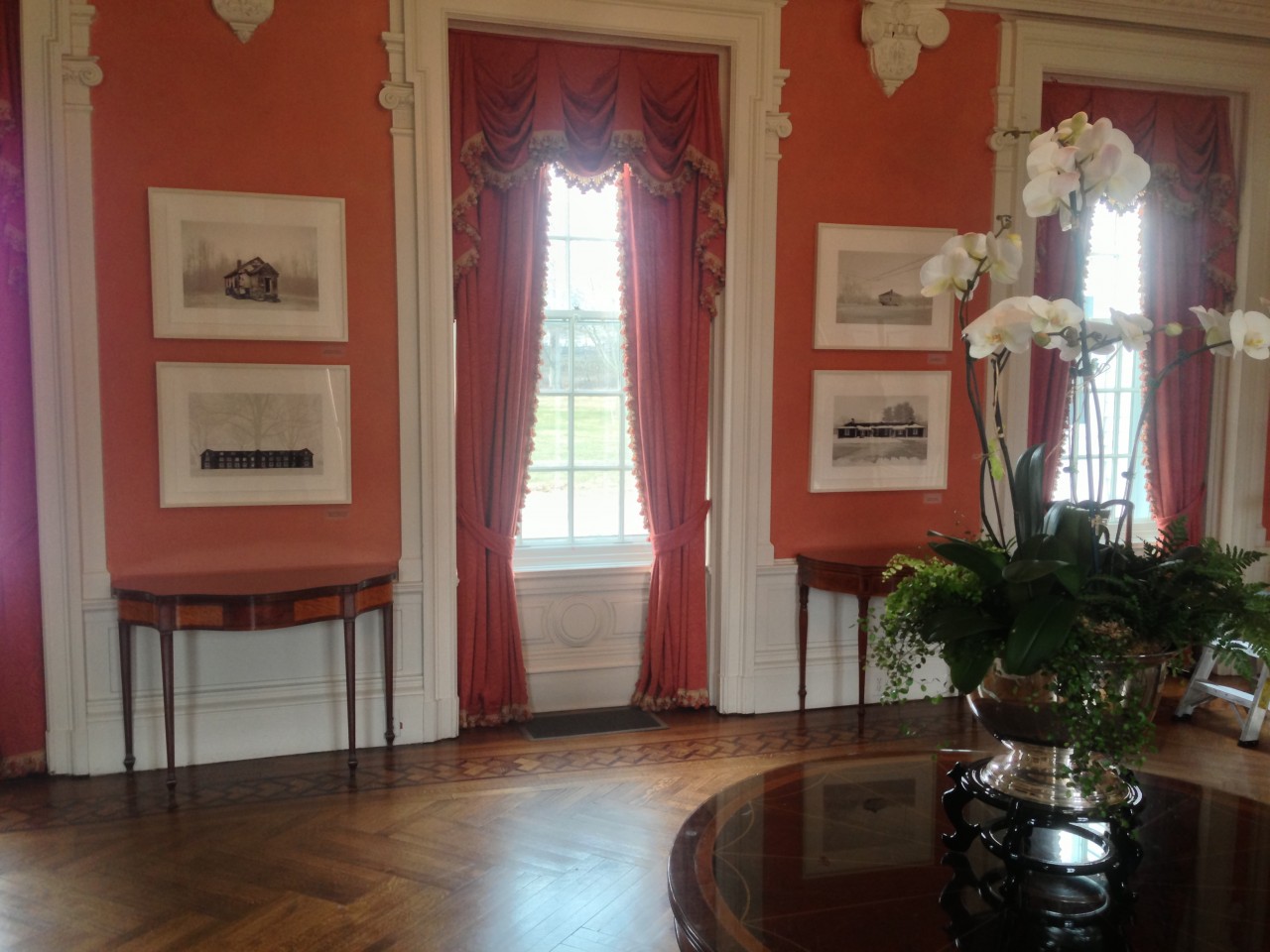 Wendell White's works from Small Towns, Black Lives and Schools for the Colored will be on display at Drumthwacket, official residence of the Governor of New Jersey, Jan 30 through April 5, 2013. Last week Josh and I assisted with the installation of the exhibit in the traditional library at the Mansion.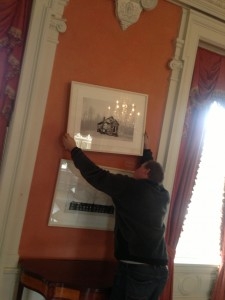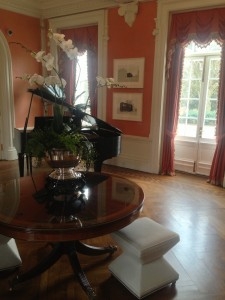 With a few minor subtractions and additions to the room I was able to transform the traditional room to more effectively feature the unique black and white photography. Cleanly framed in white, the images are highlighted between the room's historic architectural features. We began by temporarily taking up the traditional Persian area rug to lighten the space and highlight the parquet floors. Simple yet valuable additions throughout the space include the placement of the cream ottomans at the center table, an architectural orchid at the center of the room, and large plants throughout the space. If you are in the Princeton area, I encourage you to visit the mansion and see the exhibit.
-Jeff
Comments
No comments made yet. Be the first to submit a comment